This post brought to you by Enterprise Rent-A-Car. All opinions are 100% mine.
We're a little bit over the cold weather here at our house.  It's definitely had us missing Florida and the "brisk" 40s-50s we usually experienced in the winter down there.  I've been daydreaming about us just tossing our things in a suitcase and taking off on a road trip in search of the sun and possibly a little sand.
Honestly, though, if we were going to take a road trip right now, it would probably be north.  I know, right into more cold, what's up with that?  But it's actually been warmer in Northern Maine than it has been here some days, and at least they have the right type and amount of snow to both play in and ski on.

When we road trip, we like to rent a vehicle to drive.  It's nice not to add the wear and tear to our own car, and we get pick out an SUV that has plenty of space for toting around all the supplies needed for a family that includes a toddler.  And renting with Enterprise allows us to Plus our Points through the Enterprise Plus program.  Learn more about it on the Enterprise Plus Your Points promotion website.
New England Road Trip
We also love to stop in Boston; it's one of my favorite cities in the country.  When we visit the Aquarium, Museum of Science, Faneuil Hall, and a Red Sox game are high on our list of must-dos.  I'm also a little partial to the Museum of Fine Arts, but it would be a little tedious for Bubbles at this age.
Once in Maine we like to swing by Acadia National Park.  I've loved hiking the trails there since I was a kid, and watching and listening to the water come in at Thunder Hole.  Of course, popping over to Bar Harbor for a lobster roll and handmade ice cream is always a treat, too.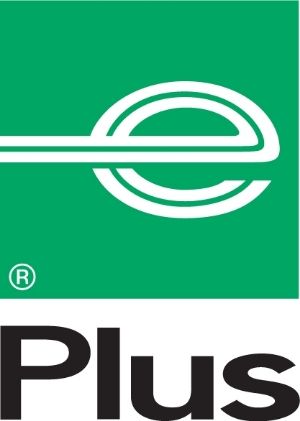 I'm pretty good at reading a map, but we do usually add a GPS to our rental (and qualifying rentals earn double points!).  It gives me a little peace of mind and through March 31, 2014 also give us 50 bonus points as part of Plus Your Points.  I can even send a Tweet while we're stopped at a gas station and earn an extra 20 points.
Lots of things – even referring friends – can put us closer towards free rental days.  And because the points have no blackout dates, our road trip fun will be on our schedule, not someone else's.
All point activity is tracked through the "Plus Your Points" website. A participant must register for the "Plus Your Points" promotion in order to receive points. To enroll in the Enterprise "Plus Your Points" promotion, click here. You'll be asked to enter your Enterprise Plus Member # upon enrollment (if you don't yet have an Enterprise Plus Member #, you can sign-up for Enterprise Plus here: http://bit.ly/1gqnh5c
What New England road trip ideas do you have to share?